Weihnachtsmarkt 2020 Version
- Rachel
Ever since the first Christmas I spent in Germany during my junior year abroad, when my friends and I haunted the local Christmas markets and one of my German floormates took me home to her small town to celebrate the holiday with her family, I've been hooked on pretty much every sensory aspect of the German Christmas experience. From the smell of gebrannte Mandeln (sugar-coated roasted almonds) and seasonal incense from the Räuchermännchen (little pipe-smoking wooden men), to the sounds of Christmas carols sung in the first foreign language I learned - "O du Fröhliche" and "Kling, Glöckchen, klingelingeling" are my favorites - to the feeling of a hot mug of Glühwein in my gloved, chilled hands as I stand in a market square surrounded by lights and ornaments and joyful people, I have many fond memories collected over the years from various cities and towns all over Germany and even in the U.S. While I wasn't able to travel to Germany this year - or to Iowa to see my family for that matter - I am finding that particular scents, sounds, sights, and particularly tastes are immediately evocative of happy memories of Christmases past.
On that note, I invite you to join me in enjoying a mug of piping hot mulled wine made in the German fashion. I'm including a recipe here that is similar to the one I make every year, and I encourage you to try it before then thinking about how to tailor it to your tastes. To my mind, the absolutely essential ingredient is the star anise, and I will not consider making Glühwein without it. One of my favorite Germans even swears by adding black tea! The main thing is, it's hot, it's potent, and it will warm you up from the inside out on a cold winter's day. Here's a toast to my family in Iowa and my friends around the world! Zum Wohl! Frohes Fest!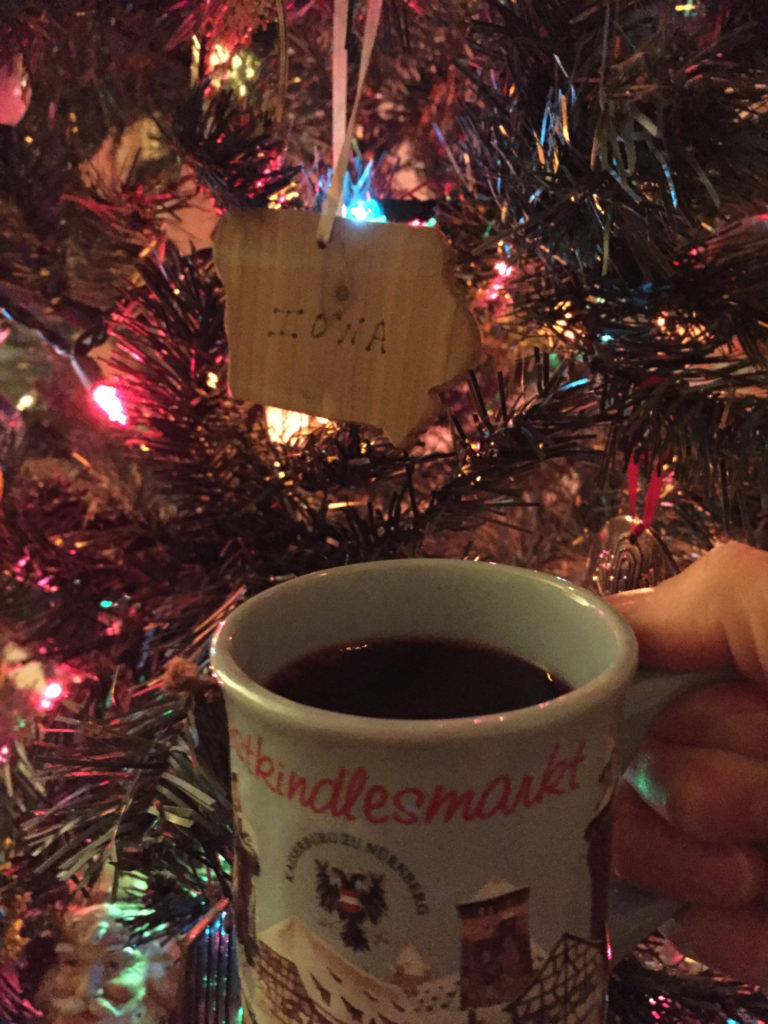 Finally, if you're stuck at home and looking for suitable thematic entertainment while enjoying this week's beverage, I discovered a delightful little German dramedy on Netflix called "Over Christmas." It's replete with stereotypical smalltown German charm, self-deprecating humor, and an especially cringeworthy scene revolving around Glühwein. But if you're looking for more traditional fare, even Donna Reed's character in the American Christmas classic It's a Wonderful Life thinks we're entitled to enjoy a little wine after everything we've been through…
Why yes, Mary, I would!