1) Gift Giving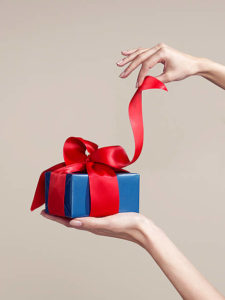 One of my friends, a mental health professional, told me earlier this year that she was recommending "radical self-care" to her clients for 2020. That resonated with me, and I thought I would try applying it to my gift giving this holiday season. You can help your loved ones cut back on paper, plastic, and cloth waste without sacrificing luxury or aesthetic appeal. There are many options out there, but here are two that I've given as presents and also tried myself and can vouch for:
Shampoo and conditioner bars from The Earthling Co. My personal favorite is the wild vanilla scent; it's just heavenly. The shampoo bar lathers well and lasts a long time - 2 months and counting - and the bars are packaged very minimal amount of paper as opposed to the heavy-duty plastic bottle liquid shampoo and conditioner come in.
Re-usable cotton rounds from Marley's Monsters.  Instead of using a cotton ball or cotton pad for face care and then tossing it, sending not only the one-time-use item but also the plastic packaging to the landfill, you can instead use one of these cute cotton cloth rounds and then drop it in a mesh bag to launder and re-use. I love both the adorable patterns and the feeling I get from cutting back on waste.