A recent message titled Start 2023 on the Right Foot on a pub run mailing list that I'm subscribed to started out with the following observation:
I feel like this year should be a bit more normal, if only because it's the first time the year isn't a play off of 2020 repeating itself. There was 2021: "twenty twenty won" and 2022: "twenty twenty too". Three years in and I think we've achieved a new normal, indeed.
For me, the last couple of years have been nothing like 2020 other than that there's been a lingering pandemic. I did eventually catch COVID once, but it wasn't that bad for me, and we didn't really lose any close friends to it that we know of (cross fingers). In 2020, we lost our dog to a random infection right as the pandemic was ramping up. In 2021, we lost my wife's father to a random fall down some stairs. In 2022, I got a new job that I really like through a random encounter on a run, we bought a new house that we randomly went to view on a whim, and I started taking some semblance of physical care of myself again in the form of running with a new group of friends. These years were, if nothing else, well... random. They certainly weren't very much alike for us.
And yet somehow I completely understand this sentiment. COVID has lingered in the back of our minds for almost three years now, and I think that - at least at several key decisions points in my own life - it has factored into a tendency to err on the side of caution and hesitation during the pandemic and in its fallout: 
When faced with some knee and ankle pain, I put off seeking help from a doctor in favor of just staying off of it and letting myself get more out of shape. 

When wallowing in an easy but unsatisfying job, I stuck with it because "it was stable and paid okay" instead of striking out in a new career direction. 

When planning a recent trip to Europe, I put a pin in it "because we were looking at buying a house". We bought the house in November. Nothing would have stopped me from enjoying a week or two in Europe in October.
In stages, I have managed to break through these bouts of stagnancy:
In early Spring 2022, I started running with a "Thursday" group that actually runs most days if anyone's interested. I also started going with an old friend to Planet Fitness, and found an indoor routine that I love and do 2-3 times a week on my own, even when "life gets in the way" of the other running stuff.

In April 2022, someone in that running group picked up on my dissatisfaction with my job, asked if there was

anything

I enjoyed about it, and then - when I started talking about one cool web scraping project that I was helping with - offered to set me up with an interview for a job doing more of what I like for more money.
In the spirit of revitalization and renewal, I am again starting the new year out with a Dry January. Writing a new post for this blog is, in a way, a revival of its own since we don't post very often at all anymore, so I decided it would be only fitting to pair a relevant mocktail with this post in the spirit of days gone by when we posted often... and of course give it an appropriately comic-relevant name.
Without further ado, I present to you The Phoenix, known for burning out in a blaze of glory upon its death, only to rise from its ashes to live life anew (sounds kind of like the other half of Superman and God, eh?):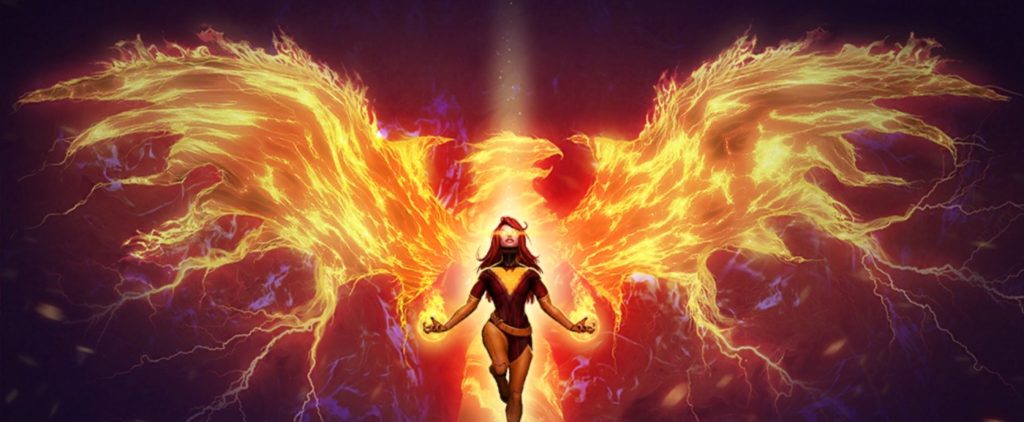 The Phoenix:
Two Parts "Free Spirits: The Spirit of Milano" (not a sponsor, and I'm not getting commission)
One Part Ruby Red Grapefruit Juice or Tangerine Juice (depending on whether you prefer a little more sour or a little more sweet)
Juice of about one lime (to taste)
A few dashes of ginger bitters (to suck away your soul)
Combine it in a shaker with ice and shake the shit out of her.
Drain into a glass and enjoy straight up.
I still haven't traveled to Europe.
That will happen.
In Spring of 2023.1
Barring the onset of Twenty Twenty Ⅲ.